Maeva's Current Demo Reel
Past Audition Tapes
Comedic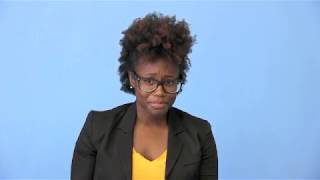 ABC Showcase Audition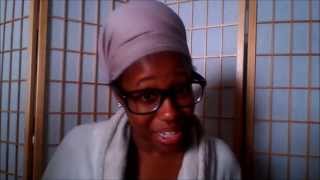 Bride To Maybe - Monique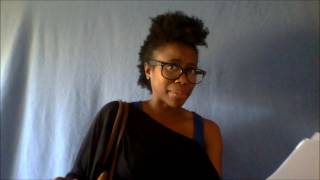 Keisha Audition
ABC Showcase Audition

Before getting to the audition, we were to talk about the best day of our lives, which was the time I went camping with my close friends. The sides were from a single cam comedy. Although I secured a callback from the audition tape, I did not book the showcase.

Bride To Maybe - Monique

'Bride To Maybe' was pitched as a scripted tv show about a fictional reality show with crazy brides to be. Monique's fiancee leaves her a year before the wedding but she decides to have the wedding anyway! The audition was to be shot in the form of an interview as if it were to be included in a reality show or documentary. The audition consists of scripted dialogue and improv. The show was to have a sketch comedy feel to it. Note: The outtakes are all improv. Although I did not book the role of Monique, I booked the role of her sister, Mary Shaw.

Keisha Audition

"Keisha is the assistant for a crazy boss, who is germophobic. Her boss is in the process of hiring new people to work in the company. Keisha has finally had enough." Although I did not book the role, I had a lot of fun recording this single cam comedy.
Dramatic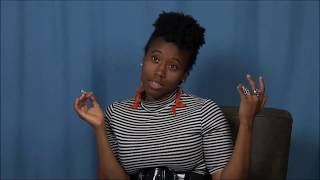 Sonia Audition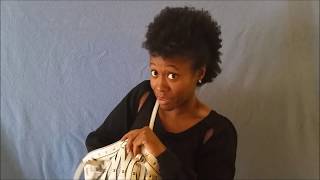 All Eyez On Me Audition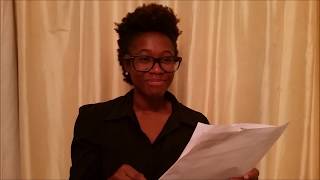 Sherry Audition
Sonia Audition

"Sonia is a bluesy lounge singer that is in an abusive relationship. She is the 'it' girl/the diva and is considered the cool chick that has everything together. She loves to give advice and listen to her friend's problems. She always has a joint in her hands!" Note: This was my first time trying a blues singing style. We were going for a more old school gritty feel. The writers only gave us the song lyrics with no melody so I had to find an instrumental to sing over but I didn't like the singing so I edited it out of the video posted on here. Although I didn't get the role, I had a great time shooting and directing the editing process.

All Eyez On Me Audition

Sekyiwa aka "Set" is Tupac's younger sister. He has a close bond with her and basically takes care of her. I received a callback in ATL from this self tape. After booking my plane ticket, my callback time was unexpectedly changed. Due to various reasons, I was not able to attend the callback session in ATL.

Sherry Audition

Sherry is a server that is great at her job and picks up the slack of her coworkers. She knows that the general manager has a crush on her coworker, Rachel, and is fed up with the special treatment that Rachel receives. Although I did not book this role, it was fun to film!